The trailhead to Cape Flattery
A well maintained trail.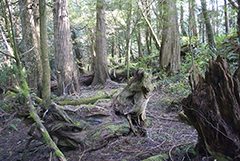 The forest along the trail is wild and untouched.
Wooden Trail and handrails along the trail.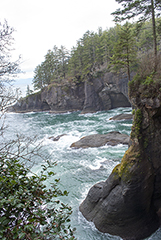 The Sea caves at Cape Flattery.
Everywhere you look is unspoiled beauty.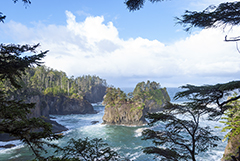 This is the shot that makes the entire trip worthwhile.
The Roaddog at the first overlook.