-------
8-24-21 I don't want anyone feeling ignored but this rebuilding a business is full time job. I have really been working hard lerning about this drone and we are getting close. To hihlight my progress I am bringing you our latest training flight. A place we took you during the pandemic. Salvation Mountain out past the Saalton Sea. I am getting much better flying this thing but still hve a lot to learn. What needs attention is my color correcting skills.
HOPE YOU ENJOY - Salvtion Mountain Flythrough
-------
8-3-21 I know, I know I have not posted a pic of the week in a few but that is because I have been so busy learning to fly the drone. Getting pretty good and I am chomping at the bit for a roadtrip. Where do you think we should go?
-------
7-9-21 Keeping up with our drone theme. We have posted the first glimpse of a drone flight.
Check it out here-------- Roaddog1 first flight.
-------
7-3-21 Posted a new photo of the week yesterday Another snapshot from our new drone. Come back often to see more of our travels. They will get better and better now that we have the drone and our part 107 drone license
-------
6-28-2021 Check out this little video I created with the drone. I now have the ability to create photogrametry models. (3d model from 2d photos) It is going to change not only my workflow but it will greatly enhance what we are doing on this site. Bringing you the world in a whole new way is just what we are doing.
Check it out here ---------- 3d with photos
-------
6-18-2021 New drone should be delivered today. That means we will be highlighting some new hopefully exciting material for you to enjoy.
-------
6-8-2021 I did it! I passed the exam for my drone pilots license! As soon as I can get one ordered and delivered we will be taking it to the air. Should be fun. But beware! There are lots of regulations these days. You must to plan out your flying area beforehand then check if it is in controlled airspace and if necessary get approval. You also have to know where restricted areas are. Your not allowed to film in a national park or designated wilderness areas. Many things to consider a lot of things to know.

In spite of it all we plan on bringing you our little videos from a whole new perspective.
-------
5-12-2021 We have not a drone video for some time. The laws changed awhile back and anyone who makes any money from drone videos are required to have a drone certification thru the FAA. They are even going back and fining people who don't have the certification and have posted drone footage since the laws changed. The good news is any videos made before the laws changed are allowed to stay but all new videos have to comply with pilot certification requirements.
I am currently in the process f my certification and should have it in a couple of weeks so new drone videos will be coming soon. in the meantime lets checkout a few of the old drone videos I have made.
-------
4-30-2021 This weeks photo goes way back and reminds us all that there are many adventures to explore here at Roaddogs.com. We have been doing it for some time. Check out our
"ARCHIVES SECTION"
-------
4-23-2021 New photos of the week posted. Lynn and I have both been vaccinated and we are ready for a mini roadtrip! The weekend of May 15th we are going to head up to Yreka, California to check on our other roaddogs and then a drive through the redwoods and maybe a wander down the coast. Should be fun.
-------
3-20-2021 We are adding a new feature called peaceful panoramas. These days our phones cameras have some incredible features that should be explore and displayed.


-------
3-18-2021 We have just added 2 new images you will want to check out.
-------
2-23-2021 We have just added a new day trip. A quick run out to Salvation Mountain. One mans tribute to God. Interesting well worth the stop.

-------
-------
12-25-20 MERRY CHRISTMAS everyone. We have almost made it to the end of the year and as far as I am concerned we can turn this whole year in for a refund. It has been one of highs and lows but it looks like we are going to survive. Lets hope the new year will be a little kinder on everyone.
-------
12-11-20 We just added the first edition of our epidemic adventures "Lake Isabella Loop" is now online. It is the first of many day trips around Los Angeles. In this time of uncertainty and other nonsense these will be a glimpse of day long road trips that will get you out of the house and keep your social distance from the rest of humanity.
-------
10-5-20 At long last we have published our adventure aboard Amtrak's Coast Starlight train that runs daily between San Diego, California to Seattle Washington. We travel between Los Angeles California and Eugene Oregon and you can come along for it.
Coast Starlight Adventure
-------
7-3-20 Since we are all still stuck at home more or less, I thought I would pull one out of the archives.
An overview of the California is always fun and informative. Hope you enjoy.
-------
5-29-20 Since we are all stranded at home a little longer I thought I would give you a new feature called the Photo of the week. We will post them and identify where and when it was taken. Should be fun and provide a great little library of snapshots from the Roaddogs Travels.

-------
3-24-20 Here we are well into this pandemic and I hope all is well with my fellow Roaddogs. Keep your heads down and use this time to plan your next adventure. We are busy planning a road trip to Yellowstone National Park in Wyoming. Miss Lynn has never been and I have not been there since I was a boy. Should be an exciting trip because there is sooo much to see between Los Angeles and Yellowstone. A few of the highlights for a trip like that would be Zions Canyon (one of our favorites), Bryces, Arches, Canyonlands, Escalante Staircase, Flaming Gorge, Grand Tetons and that is just the way up!
So thats what we are doing with our down time. Make sure you are productive as well. Stay in, stay well.
-------
3-6-20 Key west Trip is online now.
I bet you started to think you would never see it. Surprise it is online now.
-------
1-3-20 HAPPY NEW YEAR ROADDOGS!!!!
We made it. Long year busy with some things and not for others. We re still behind bringing you everything we have seen the last couple of years but it is on its way soon. I am hoping this year will bring us closer to the bucket trip "Roaddog goes to Italy" Won't that be fun. We have been planning that trip for a while and it will require a whole month wandering around the BOOT. Keep your fingers crossed for that one.
-------
12-23-19 We have added a couple of new names to the honorary Roaddogs board. Our dear friend #mizblack who was hanging with us most of the summer at the beach and her son Elijah endured a quick run to Vegas with us over the weekend. When I say a quick run, I mean a quick run, First time in history the old roaddog did not make some sort of wager. We did make it to Red Rock Canyon though and this picture is all I have to show for it.


----------
8-22-19 Tomorrow is the big day. Start of a long weekend and we will be spending it aboard the Coast Starliner. This train goes through much of the state of California and Oregon that we have explored and shown you before but this time from a whole new perspective.
Here is a sneak peek at the key west trip. Coming soon!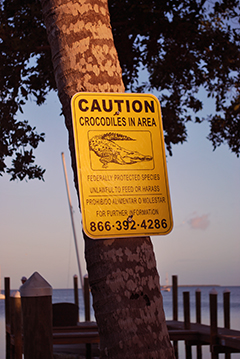 ----------
8-14-19 We are still working on that Key West trip and will have it online soon. In the meantime I thought I should announce a new trip we are taking next week where we will board Amtrak's Coast Starliner for a run up the California coast and into the heartland of Oregon. Should be a lot of fun. The plan is to board at Union Station in Los Angeles Friday morning to Eugene Oregon where we will have lunch with Mike Allred the comic book legend on Saturday afternoon and then back on the train for a return trip to L.A. We are really looking forward to it.
----------
7-6-19 At long last I just added the last of the Great American Eclipse Adventure. I cannot believe it took that long. Hope you enjoy it. Next up the Key West trip we took last year. I have Solved the camera and drone problems I have been having so we should be able to get things out a bit more timely.
Great American Eclipse
----------
4-30-19 Just published our 20 year advertisement on youtube. I cannot believe we have been at it for 20 years. Check out the new video here.
20 years of Roaddogs
----------
4-15-19 After 3 plus months of nothing but work, work, work Miss Lynn and I found ourselves with a couple of unexpected days off so we took a quick trip to Yosemite. At first I was a little concerned it was too early in the season and it might be too cold but luckily that was not the case and what a beautiful time it was. We will have it online soon but in the meantime checkout the sunrise we filmed yesterday. This and the sunset the night before are both in the sunrises/sunsets section here at Roaddogs.
Sunrise in Yosemite
----------
1-1-2019 Welcome to a new year. We just added the base for the Jamaica trip. We will be adding more to it but the base story is online now. I hope you enjoy.
Roaddog goes to Jamaica
----------